Careers
We're always looking for clever people to help us realise epic digital visions in Aotearoa. Find out more about what it's like to work with us, and about our current job openings.
We're full up, but come back soon!
We're not currently advertising any specific roles, but we'd still like to hear from you.
Our recruitment process
Here's what to expect once you've submitted an application to work here.
Coffee chat

We start with an informal coffee or video call with the hiring manager. This isn't a formal interview, but a chance for us to meet you and get a feel for what it would be like to work with you.
Interview
This is a standard interview where we'll talk about your skills, experience, and how you'd handle some of the things you'll encounter in your role here. These interviews are usually in person with a panel of about 3 people, but could be done by video call if necessary.
Team interview
Your team wants to meet you! The final interview is usually a chat with the team you'll be working with in the role. It's important that our teams work well together, so this is about getting to know you and how you'd fit in the team.
References
Once we think you're the one for us, we'll ask you for a couple references. We like to hear from people you've worked with before who can tell us what it's like to work with you.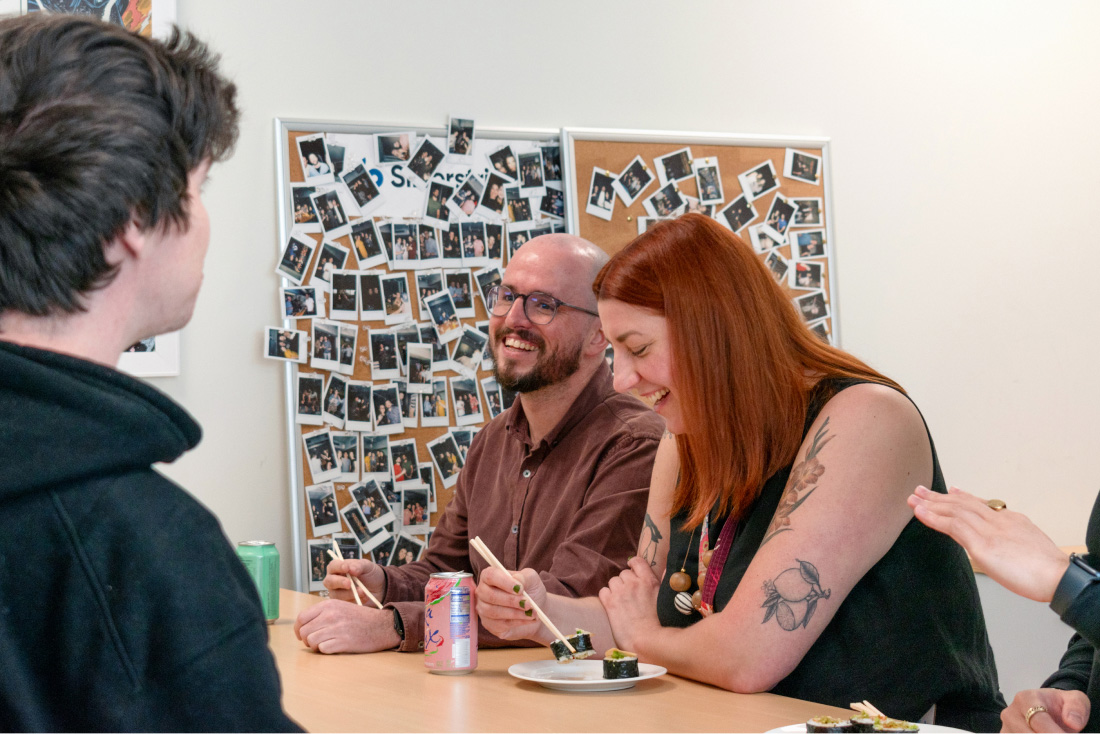 What's it like to work here?
Want know what it's like to work here? It's not all coffee, dogs, and bean bags (but there is a bit of coffee, dogs, and bean bags). Here's a bit about our offices, culture, and values.
Read about working at

Silverstripe