Our approach
How we work within our company shapes how we'll work together with you.
Our mission is to help everyone have valued interactions with the organisations that shape modern life. When we work with our clients, we want to make sure we are helping them improve the everyday lives of the people who are using their websites and web apps.
Whether you're a government agency, a bank, a telco, a power company, or another organisation shaping modern life, we help you connect with the people around you. We've worked with innovative organisations from Westpac whose online banking is defining daily financial experiences to Stats NZ whose digital-first census data is influencing public policy.
We do this by providing you the opportunity to have valuable interactions with your own customers through our Strategy & Design services, leveraging the power of SilverStripe Cloud Platform and SilverStripe CMS.
Do you think we would work well together? Get in touch!
Contact us
Our core values
Honesty over comfort
We believe open communication creates better results.
Adaptability over guarantees
We need to be open to change if new information reveals better solutions.
Collaboration over control
We prefer working in teams and inviting feedback, even if this means we have less control.
Continuous improvement over perfection
We don't expect to be perfect. We release early and often, learning from mistakes quickly.
Camaraderie over corporate culture
We want to know each other as real people not "colleagues".
Our Agile mindset
Agile is a way of running projects that places an emphasis on people, communication, working software, and responding to change. Our use of Agile extends beyond processes alone, influencing everything we do. Through experience, we know that Agile empowers happier, more productive teams that deliver the best results for our clients.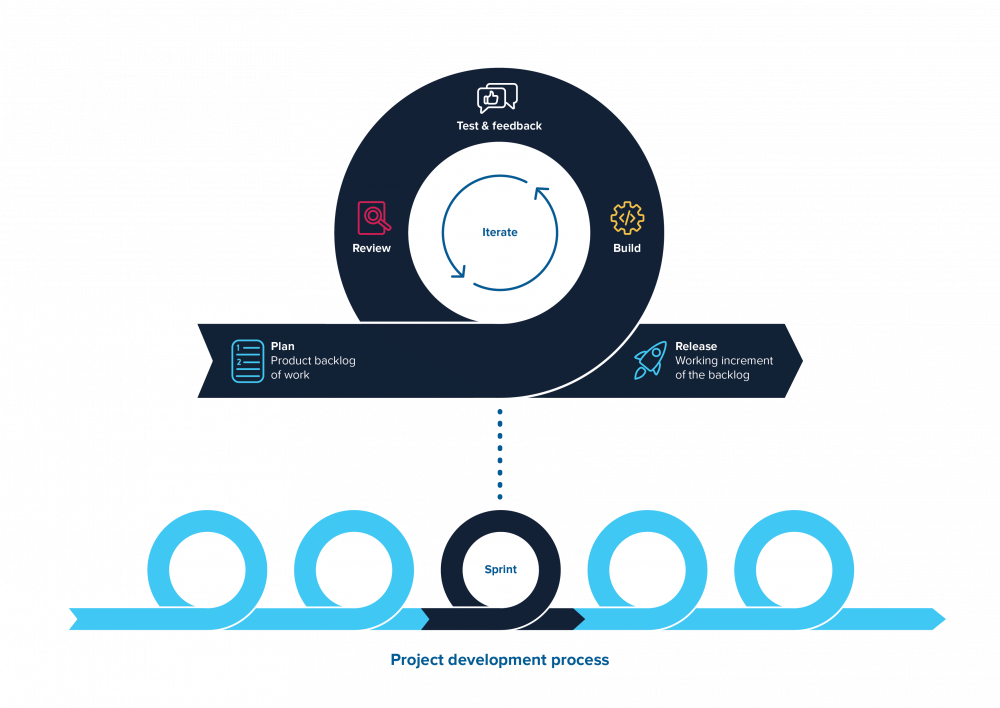 Agile is not just about doing, it's about being. Being adaptable, responsive, transparent, and collaborative. At SilverStripe, we nurture our teams to do their best work and take a practical approach that produces regular and valuable outcomes for our customers.
Katie Elks, Agile Project Manager, SilverStripe